Living Richly During Challenging Times
Can you remember a time in your past when you've had to go through an extended period of challenge, and you looked forward to it being finished? Something that was necessary, yet not particularly enjoyable, for you to achieve a goal, like exams at the end of a course of study, or rehabilitation after an injury. Maybe the time 'after' the challenge presented a mix of emotions, such as happiness, relief and some uncertainty or fear about your future.
What do you remember of your life at the time? How much of what you remember is of life 'outside' the challenge you faced?
When we face challenges such as the COVID-19 pandemic – especially with it dominating news – it's natural to focus 'elsewhere', such as the future. Having happy events or activities to look forward to, or planning for different scenarios we may face, are useful and sensible strategies to cope with the current situation and recovery. Our future focus may also involve anxiety and fears about potential negative outcomes.
However, solely focusing on the future – or the past – robs us of our now. We miss the opportunity to be present to ourselves and to those around (or virtually around) us, to have energy for the things that make our lives meaningful and to be creative in response to the challenge.
During times of challenge, such as the current COVID-19 pandemic, it is possible to live a rich life, or at least experience moments of richness.
The essential principle may be familiar to you – to live mindfully.
Yet how can we even get to a place of mindfulness when we face such global upheaval, uncertainty and anxiety – especially if we are not already skilled in mindfulness?
And why would we even want to be mindful – fully attentive – at such a challenging time?
Living mindfully greatly enriched my life during chemotherapy treatments for cancer. The diagnosis reminded me of life's preciousness, of what gave my life meaning and joy – and I was determined to make the most of what I had. In many ways it was a blessing to put aside my busy exec role to enjoy time with my family, to talk with friends, to enjoy gentle walks in the beautiful environment in which I'm privileged to live. Certainly there were days when I felt physically terrible, and I missed some of the food and activities I would normally enjoy. Even so, by being attentive to how I was feeling I came to understand the rhythm of the side effects, what helped ease them or made them worse, and adjust my activities accordingly. I was surprised recently to come across some photos taken during my treatments and see that I looked pretty unwell! At the time I felt really well and was happy and at peace more often than not.
Being mindfully present expands our perspective – to see beyond the challenge and be open to even small moments of joy, of wonder, of connection.
I've found the following practices helpful to being mindful in the midst of significant life challenges, and over the next few weeks I'll be digging into them in more detail to help you:
Look after your rest. It's easier to access your creativity and inner strengths when you're taking the time to recharge your physical, mental, emotional and spiritual energy.

Observe and acknowledge how you're feeling. You may experience a range of feelings – try to suspend judgement and simply observe. Take any action you need to support your emotional state, including reaching out to professional support services or enjoying any positive emotional energy. The objective is to create space and strength for point 3 … when you're ready.

Consciously put aside your thoughts of future and past, especially your fears, and notice things that you enjoy or can be grateful for. It does take practice, and you may find it easier on some days than others (see point 2).

Gradually expand your awareness and be as present as you can be throughout your day, even when going about routine tasks. This is when we are able to 'live in the moment'.
Being able to live more mindfully, even for small parts of the day, reduces our focus from the pandemic – induced uncertainty, fear and anxiety that can make our lives seem smaller and dark. Mindful presence creates space and energy for a richer life – more meaningful relationships, laughter, creativity. It also opens opportunities for learning and growth, which I'll cover in a future newsletter.
In the coming week, reflect on what adds meaning to your life, and capture them in a journal so that you can refer to them in the coming weeks. Consider which of them you can still access unchanged, and which ones you could still access with a bit of creative adaptation.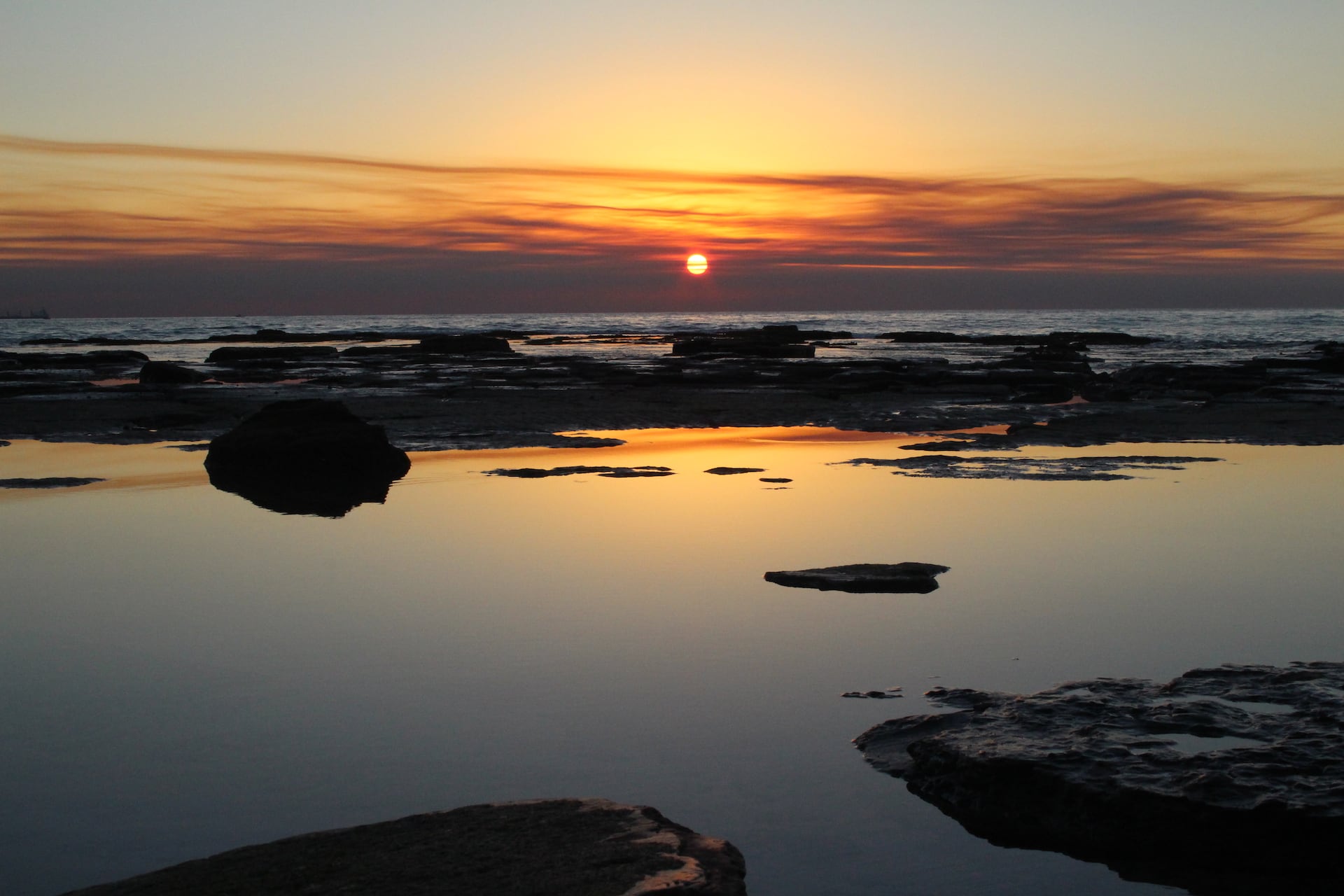 Dawn Reflection — © Jodi Steel 2018